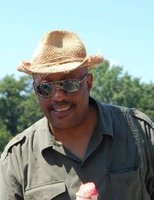 Barry B. Tucker
Barry departed this life on February 5, 2021, at the Hudson Valley Hospital. He leaves behind his loving wife Mary; his sister Denise Murphy; his brother Gordon Tucker; his three sons - Michael (Wanda), Barry Jr. (Sofia), and Christopher (Kasia); three grandchildren – Caleb, Jayden, and Kylie; five nieces & nephews – Andrea, Alecia, James, Tyler and Katie; two brothers-in-law – Henry Adell (Edna) and Harry Taylor; and a host of relatives, friends, neighbors, and co-workers.
Visitation will be held on Saturday, February 13, 2021, at St. Mary's Episcopal Church, 1836 E Main St, Mohegan Lake, NY 10547, from 10:00 am to 10:15 am.
Celebration of life Mass to begin at 10:15 am to 11:00 am.
Military Honors to be rendered at Rose Hill Memorial Park Cemetery, 101 Mil Street, Putnam Valley, NY 10579 at 11:30 am. Entombment to follow thereafter.
In lieu of flowers, donations to Midnight Run are requested. Please mail donations to Mary Tucker at 12 Fawn Ridge Drive, Cortlandt Manor, NY 10567.
The recording of the Service at St Marys Episcopal Church can be viewed here.