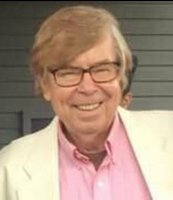 Richard J. Talbot
Richard J. (Dick) Talbot, 80, of Peekskill, NY, passed away on July 23, 2021, in Valhalla, NY.
Richard was born in New Rochelle to Florence and John (Jack) Talbot on December 5, 1940. He went to high school at Mamaroneck Highschool and graduated in 1959. He went on to earn a degree in Finance from Boston College. He worked in the jewelry business in Manhattan for many years. He enjoyed gardening, especially growing orchids, reading, chess, music, and spending time with family.
Richard is survived by his wife Catherine Talbot of Peekskill, his brother James E. Talbot of Pennsylvania, his daughters Victoria A. Talbot - Pressly and her husband Nicholas of Cherry Valley, New York, and Danise F. Talbot of Maryland, New York and, his grandchildren Kurt N. Pressly, Amanda E. Pressly, and Joseph R. Pressly.
Memorial Visitation will be held on Thursday, July 29, 2021, from 10:00 am to 11:00 am at Joseph F. Nardone Funeral Home, 414 Washington Street, Peekskill, NY.
Celebration of life service will be held following memorial visitation at Nardone Funeral Home on Thursday, July 29, 2021, at 11:00 a.m. with Reverend Susan DeGeorge of Presbytery of Hudson River Officiating.
The family wishes to extend their gratitude to the doctors and nurses who cared for Richard in his time of need.
Memorial donations in Dick's memory may be made to the American Cancer Society.
A livestream of the Celebration of life service can be viewed at the link [ HERE ].