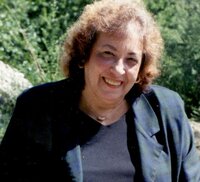 Lianora Natarelli - Fratta
On September 26, 2022, Lianora Philomena Natarelli-Fratta, wife, loving mother, and grandmother passed away at the age of 82 from lung cancer.
Lianora, better known as "Lee" was born on January 11, 1940, in Peekskill, NY to Italian immigrants Gabriel Natarelli and Francis Zarba Natarelli.
Born and raised in Peekskill, NY, Lee was a lifelong Yankee's fan, and never missed an opportunity to boast about their wins.
After getting married in 1964, she went on to have two children, Anthony and Christina and was also blessed with two grandchildren - Julia Annette and James Gabriel.
She attended Cazenovia College where she received an Associates Degree in Merchandising. Lee worked at Metropolitan Life Insurance for over 20 years as a Senior Sales Assistant and Branch Administrator, where she always grew her abilities for learning new technologies.
Upon retirement, Lee joined the senior club in Cortlandt Manor and made many lifelong friends and memories and began babysitting her grandchildren.
Lee loved to crack jokes, and always had the best sense of humor. Even in the worst of times, she always could make you smile. She loved all types of plants and flowers and loved being in nature. She was an avid romance novel reader and never lost a game of cards (no matter who she played). She loved getting dressed up, and never went without lipstick.
Lee has joined her parents, as well as her beloved brother Donato "Daniel" Salvatore Natarelli and many other family members that went before her in heaven. Her sweet spirit will lovingly be remembered by her children, grandchildren, family, friends and anyone who ever had the pleasure of meeting her.