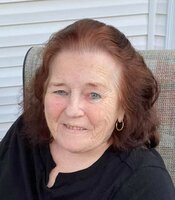 Eileen Theresa Travis
Eileen Theresa (Mintler) Travis, age 83, passed away peacefully surrounded by her loving family on
November 1, 2022. She was born May 16, 1939 in Brooklyn, NY, the daughter of the late Francis and
Catherine Caufield Mintler. Eileen was predeceased by her husband George J. Travis Sr. whom she
married to for 58 years.

Eileen, known as "The Nan" to her grandchildren and great-grandchildren, spent the majority of her life
living in New York where she was a devoted wife, mother, and grandmother. She loved spending time
with her family and enjoyed cooking for her loved ones.

She enjoyed trips to the casino and the beach, attending bingo, loved getting her nails done, and was a
savvy shopper. Eileen dedicated her life taking care of her loved ones and created many memories and
traditions that have been passed down to three generations.

Eileen is survived by her children Brenda Tauszky (Anthony), Stacey Medina (Joseph), Kim Susa (Rodney),
and George J. Travis Jr. and one sister Catherine Conley (Daryl). She is also survived by 14 grandchildren
and 13 great-grandchildren, as well as many extended family members and friends.

Eileen was predeceased by her daughters Eileen Travis and Georgean (Travis) Gordineer; siblings Francis
Mintler, Dolores Mintler, Margaret (Mintler) Clark, George Mintler, and Lorraine (Mintler) Piccolo.
Eileen will be sorely missed and will always hold a special place in the hearts of those who knew her. We
all love you a bushel and a peck.
Visitation will be held on Friday, November 18, 2022 from 3:00 pm to 7:00 pm at Joseph F. Nardone Funeral Home, 414 Washington Street, Peekskill, NY.
Chapel Service will be held during visitation at 6:00 pm.
Interment will be held on Saturday, November 19, 2022 at 11:00 am at Hillside Cemetery, 1033 Oregon Road, Cortlandt Manor, NY.
Please arrive at Joseph F. Nardone Funeral Home at 10:30 am if you would like to pay your final respects and join the funeral procession to Hillside Cemetery.