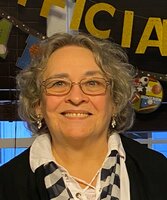 Hollis Alexandra Downey
Obituary to follow shortly.
Visitation will be held on Wednesday, November 9, 2022 from 3:00 pm to 7:00 pm at Joseph F. Nardone Funeral Home, 414 Washington Street, Peekskill, NY.
Interment will be held on Thursday, November 10, 2022 at 11:30 am at Woodlawn Cemetery, 4199 Webster Avenue, Bronx, NY. Procession will leave funeral home at approximately 10:00 am.
In lieu of flowers, donations may be made to The American Cancer Society.