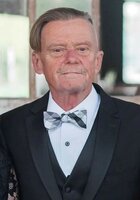 Gary J. Schuka
Gary J. Schuka, a lifelong Peekskill/Town of Cortlandt resident, passed away on December 13, 2022, at the NY-Presbyterian Hudson Valley Hospital Center in Cortlandt Manor; he was 69 years old. Gary was born in Peekskill, NY on May 4, 1953, son of the late Joseph E. & Florence L. (Kennedy) Schuka. He graduated from Lakeland High School, class of 1971.
Gary worked as a letter carrier at the Peekskill post office for 40 plus years, until his retirement in July 2020. He enjoyed going above and beyond for his customers on his mail route and cherished the friendships he made with them over the years. After his retirement, he recently became a school crossing guard for the City of Peekskill. He loved chatting with the parents and children each day on their way to school.
Along with his wife of 48 years Lucy Schuka, Gary is survived by his three children: Terri Gentile and her husband Tom; Denise Schuka and her husband Erik Sanburn; and Ryan Schuka. He is also survived by his sister Linda Salvatore, nephew, cousins, and godson Joseph J. Schuka.
Along with his parents, Gary was predeceased by his beloved mother-in-law Antoinette Ingersoll.
The family will receive friends on Tuesday, December 20, 2022, from 3:00 pm to 7:00 pm at Joseph F. Nardone Funeral Home, 414 Washington Street, Peekskill, NY.
Prayer Service will be offered during visitation at 5:00 pm.
Memorial donations may be made to American Heart Association