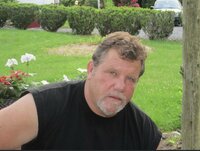 James Cottrell
James Vincent Cottrell born June 2, 1957, passed away on December 30, 2022, he is predeceased by his loving parents Muriel Lough and Irving Cottrell, and his children's mother Ellen Jackson Cottrell. He leaves wonderful memories to be cherished by his three children Elizabeth, Kellylyn, Christopher Cottrell, and his grandson Jackson. As well as His siblings Dorothy, William, Daniel, Thomas, Donald, and John Cottrell. His lifetime friend Lynne Ann Rice. And His many adoring cousins, nieces, nephews, and friends.
Tough as nails but also loved big and fiercely. He could make you laugh until you cried. He was so immensely proud of all of his family. He was a very humble man yet a true master at his craft. He will be remembered riding horses bareback through trails with no shoes or helmet on, running amuck with his siblings, cousins, and friends, laying shingles on a roof, building a barn, and snoring on a beach in Cape Cod.
Memorial Service will be held at Joseph F. Nardone Funeral Home 414 Washington Street, Peekskill, NY 10566 on Sunday, January 8, 2023, from 2:00 pm to 6:00 pm.
Funeral Mass will be held on Monday, January 9, 2023 at 10:00 am at Church of the Assumption, 920 1st Street, Peekskill, NY.
Interment to follow at Assumption Cemetery, 1055 Oregon Road, Cortlandt Manor, NY.