Share Your Memory of
Larry


Obituary of Larry August Peterson
Larry August Peterson was born on June 18, 1973, in Kenitra, Morocco. He passed away peacefully on July 3, 2020, in his home in New York from complications of metastasized esophageal cancer, which he had been fighting for two years. Janine, his wife of 23 years, was by his side.

Larry faced this challenge as he faced all the challenges in his life – from an infant battling meningitis to his last moments -- with unbelievable strength of will, courage, and bravery, and innate optimism. And, always, with a contagious smile and a sense of humor that invited everyone to laugh.

Growing up Larry lived in Morocco, Paris, Mexico City, the Dominican Republic, Virginia, New York City, Princeton, NJ, Oklahoma, and Nevada, and later lived in Bloomington, IN before returning to New York in 2005. He had a never-before-done operation on his legs as a toddler that removed part of both his thigh muscles. Nevertheless, he became a star player on his soccer team at the American High School in Mexico City, which brought him to championship games in Ecuador and elsewhere. Larry spoke fluent Spanish (both Mexican and Dominican dialects) and some French and Italian. He traveled extensively through Italy, as well as Central and South America and the Caribbean. He had fallen in love with California and traveled the coast of almost the entire state.

Larry was able to switch languages with an admirable facility but, as a friend once noted, he could also switch cultures on a dime, embracing the norms and expectations of whoever he was speaking to. Due to his upbringing, he was equally used to lunches at the homes of children of ambassadors or presidents of Fortune 500 companies as he was with grabbing a taco after a pickup game of soccer in the park with "street kids," although he preferred the latter. Larry had no time for pretense and an instinctive empathy for those who felt they did not fit in. As a result, his friend group was wide and incredibly diverse. Due to moving around a lot, he was not the best keeping in touch, but he cared for his friends from all walks of life deeply and maintained some longstanding friendships that he valued greatly.

Larry lived to work. He learned his field of IT/AV telecommunications from the ground up on the job. He appreciated the generosity of co-workers who taught him and tried to pay it forward. He loved to devise solutions to do something quicker and more efficiently. There is many a technician in Indiana and New York that now use a "Peterson shortcut" daily. He had an incredible and creative talent of visualization, which encompassed being able to estimate the cable needed for 500 terminations in a 10,000 sf space without measuring, to snapping stunning landscape photos with no forethought, just his instinctive eye. His work ethic was unparalleled. He returned to work just 3 weeks after spinal fusion surgery in 2017. After his cancer diagnosis, he went through 25 days of radiation, 20 chemo infusions, 1 immunotherapy infusion, and 10 weeks of multiple daily oral chemo pills. After going back to work after radiation, until he was laid off due to COVID-19, he never took a single day off from work except for a doctor's appointment or planned vacation. He never ever complained of the pain that plagued from any physical ailment.

To have known Larry is to have been loved by him, to have shared many laughs with him, and to have been lucky to come into contact with a great soul. Larry is survived by his spouse Janine (Larmon); parents Molly and Jerry, and sisters Ellie (Vega) and Polly (Winburn). He was a caring uncle to six nieces and nephews: Jerry James (deceased) and Sarah Winburn; Dominic and Molly Belle Vega; and Jillian and Jeremy Larmon.

Due to the current conditions and restrictions on travel and gatherings, there will be no services held at this time. Please post messages of condolences to this page or send it to peterson.janine@gmail.com (home address available by PM request) to be shared with his family.
Larry was generous and donated to a number of charities.
n lieu of flowers, donations in his memory can be sent to Wounded Warriors, Unbound, or your local animal welfare organization.
Alternatively, donations can be made to the Esophageal Cancer Awareness Foundation. Esophageal cancer is the sixth most common cause of death from cancer worldwide and is on the rise in the U.S. (especially for those in certain industries, like construction and firefighting), yet receives only 2% of cancer funding in the U.S.

Larry will be deeply missed. He would appreciate the comfort that the words of a song his mother taught him as a child might give those mourning his loss: "Por la mañana yo dirijo mí alabanza, / a Dios que ha sido y es mí única esperanza."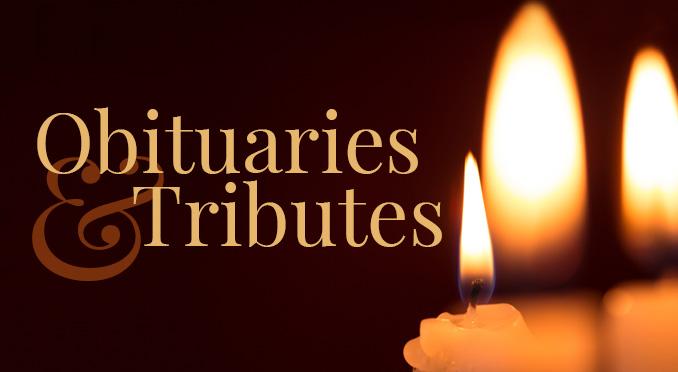 We understand that it is not always possible to attend a service or visitation in person, so we encourage you to use our beautifully designed interactive online tributes to pay your respects.

​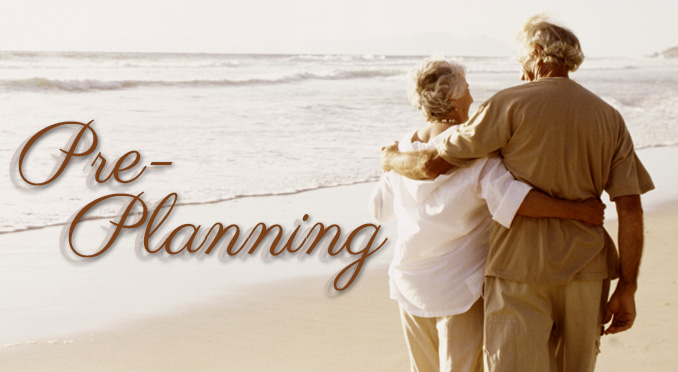 Many people plan for life events such as weddings and vacations well in advance, but many people do not plan for something that is certain to happen, their funeral. While most people do not want to think about their own morality, the time to pre-plan your funeral is now.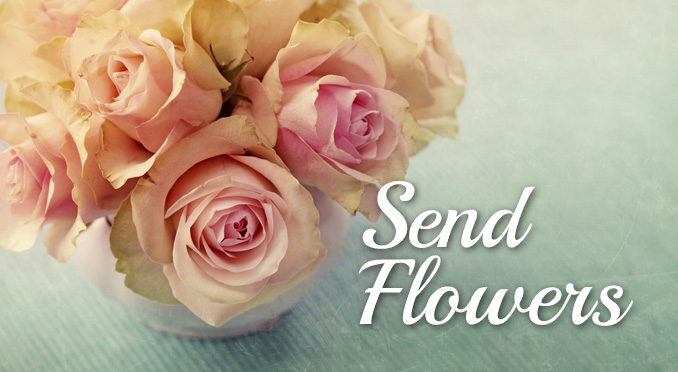 Our local florists are committed to offering only the finest floral arrangements backed by their professionalism and prompt service. Allow us to take care of your expression of sympathy by connecting with our local florists through our website.​