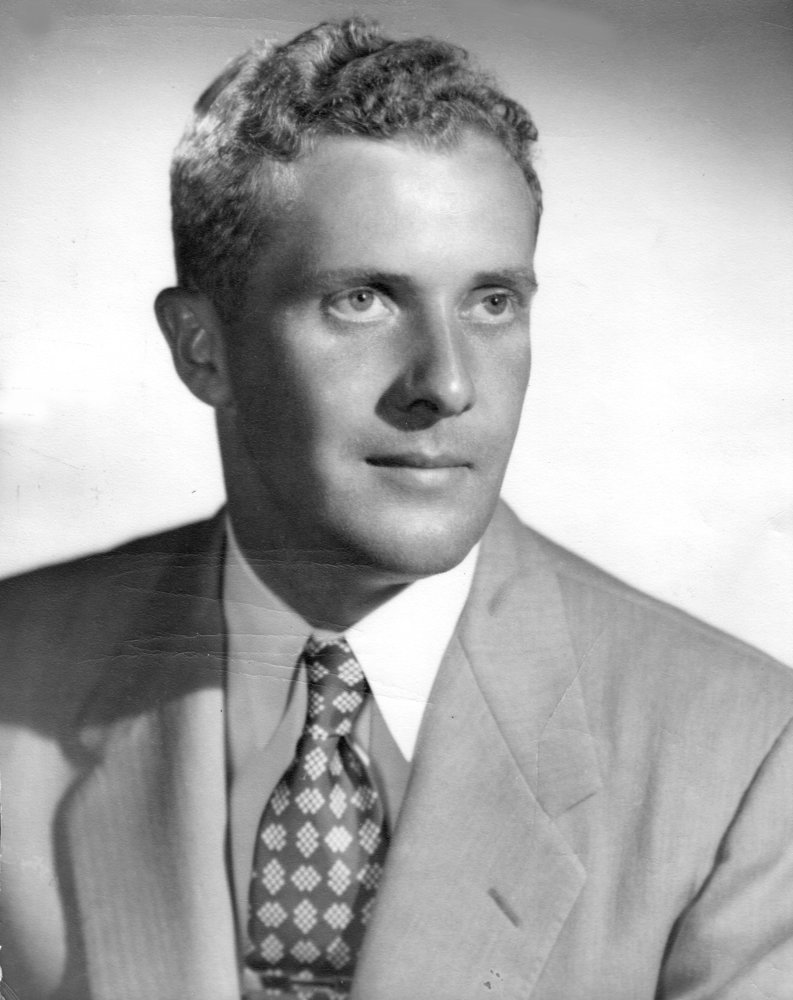 Obituary of G. Howard Taylor
Howard Taylor, of Peekskill, NY, passed away on June 6th, 2020. He was 95. Howard was born on April 16, 1925, with his twin Albert, to Albert E. and Florence Woods Taylor in Yonkers, NY.
He graduated from Roosevelt High School in Yonkers in 1943. In August of that year, he enlisted in the US Navy to serve his country in World War Two. He trained as a Navy Signalman, Second Class, and served aboard LST 1005 in the Pacific Theater. Howard proudly served from August 1943 until his honorable discharge in March 1946.
After his return from the war, Howard began a career as an insurance agent. While working in White Plains, a certain bank teller caught his eye. The shy, lanky young man was too timid to approach the pretty young woman himself, so a friend had to introduce him to his future bride. Howard married Joan Cornelia Barbour on May 15, 1953.
The couple settled in Mt. Kisco, where Howard became very involved in the community. He was known and loved by many Mt. Kisco residents. He was the Commander of American Legion Post 136, a member of the Chamber of Commerce, and active in both Mt. Kisco Little League and FISH (Friends in Service Helping) in which he helped the elderly by driving them to doctor appointments, church, and errands. He was even asked to run for mayor once (he declined!) The Taylor's home was always a welcoming place to all.
Howard retired from the insurance business, but shortly after took on work as a security guard, due to his desire to be among people and to work. He eventually retired from all work, and Joan and Howard enjoyed a slower pace when they moved to a townhouse in Brewster, NY. Howard enjoyed family gatherings, socializing, and fishing with friends.
After Joan's passing, Howard moved to Drum Hill Senior Living Community in Peekskill, NY, where he was also very active, serving as president of the resident's council and organizing lunch outings at local restaurants. He enjoyed games, outings, and the company of many friends there, as well as that of his beloved cat, Katie.
Those who knew him will remember Howard as a charming, warm, caring, fun-loving man who made friends easily. He loved a good joke, old movies, the Boston Red Sox, and doing his daily crossword puzzle. His favorite vacation spot was Cape Cod, where he first traveled with Joan in the late 1950s, up until the 1980s, when he enjoyed the beach and good times with Joan and his grandchildren.
Howard is survived by his daughters, Peg Taylor and Jean P. Taylor, his three grandchildren, Andrew and Jane Kelly, and Jessica Taylor Gasch, and three great-grandchildren, Daniel, Dylan, and Griffin Gasch. He is predeceased by his parents, his siblings Mildred Carroll and Albert Taylor, his wife, Joan, and his son, Jeffrey B. Taylor. He will be greatly missed.
If you wish to honor Howard at this time, you may do so by donating in his name to the Veterans of Foreign Wars.
Memorial Service to take place at a future date.