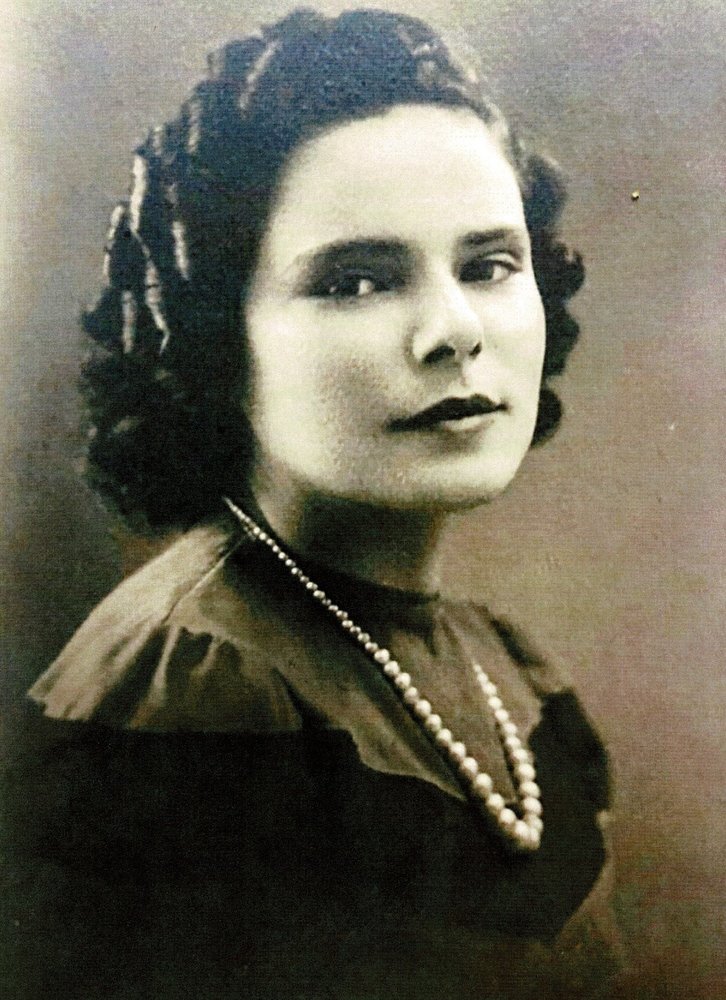 Share Your Memory of
Carmela


Obituary of Carmela Cedolin
Carmela Cedolin, 94 years young, peacefully passed away on January 6, 2021 at Villa St. Francis in Peekskill, New York.
Carmela was born on July 13, 1926, in Pielungo, Italy. She graduated from high school and went on to become an accomplished seamstress and tailor, eventually teaching other people to sew.
As a young woman, Carmela was captured by Nazi soldiers near her hometown and sent to a German work camp in Villach, Austria. After a few months, she managed to escape. While traveling at night, she eventually made her way back to Pielungo and her family. This difficult experience remained with her for the rest of her life. More recently, on one of her trips to Italy, she went back to Villach to see the facility where she was held. She was then able to talk to her family and friends about her experience.
In 1946, shortly after the war, Carmela married Umberto Cedolin and started a family in Pielungo. In August of 1954, Carmela and her two children, Marisa and Pierino, immigrated to Peekskill, N.Y. Umberto joined them there a few years later. When Carmela was 40, her third child, Ariana, was born.
With her excellent sewing skills, she was hired to work at a clothing factory on Broad St. in Peekskill. After a few years, she became the seamstress for the St. Joseph's Home, an orphanage run by The Franciscan Missionary Sisters. Coincidentally, one of the main headquarters of The Franciscan Missionary Sisters is located in the town of Gemona, Italy, only a few miles away from Pielungo.
In her time working at St. Joesph's Home, Carmela became known as "the candy lady" by some of the orphans. When the children would get their repaired clothing back, they would discover she had slipped a piece of candy into their pockets. During Carmela's later years, she became an independent seamstress working for her own clients.
Carmela was also an accomplished cook. She was known for her pumpkin gnocchi, lasagna, rabbit stew, and delicious soups. Her passion was her family and friends. Carmela cooked many great meals just to bring everyone home. One of her greatest joys was having her friends and family around her. Carmela's kindness and humility made her great company.
Carmela and Umberto would continue to travel during their lifetime. They maintained a house in Pielungo for many years and enjoyed spending time with their friends and family back home in Italy. They were married for more than 63 years until Umberto passed away on October 21st, 2009.
Carmela remained in the Peekskill/Cortlandt area and, most recently, moved into The Villa St. Francis Facility, the former St. Joseph's Home, where she had worked as a young woman. She made many friends at The Villa, where she was greatly loved by both the residents and the staff.
Towards the end of her life, the most common phrase associated with Carmela at The Villa was, "Everybody loves Carmela." A beautiful phrase, though not complete without adding, "And Carmela loves everyone."
Carmela Cedolin is survived by her daughter, Marisa Lezcano (Armando), son, Pierino Cedolin ( Linda), daughter, Ariana D'Onofrio (Armando), 7 grandchildren, 6 great-grandchildren, and 2 great-great-grandchildren.
Visitation will be held at Joseph F. Nardone Funeral Home on Sunday, January 10, 2021, from 2:00 pm to 5:00 pm.
Mass of Christian Burial will be held at the Church of the Assumption on Monday, January 11, 2021, at 11:30 am.
Interment to follow at Assumption Cemetery.
To send flowers to the family or plant a tree in memory of Carmela Cedolin, please visit Tribute Store
Visitation
2:00 pm - 5:00 pm
Sunday, January 10, 2021
Joseph F. Nardone Funeral Home
414 Washington Street
Peekskill, New York, United States
(914) 737-1363
Mass of Christian Burial
11:30 am - 12:15 pm
Monday, January 11, 2021
Church Of The Assumption
920 1st St
Peekskill, New York, United States
914-737-2071
Interment
12:45 pm - 1:15 pm
Monday, January 11, 2021
Assumption Cemetery
1055 Oregon Road
Cortlandt Manor, New York, United States
(914) 736-5981