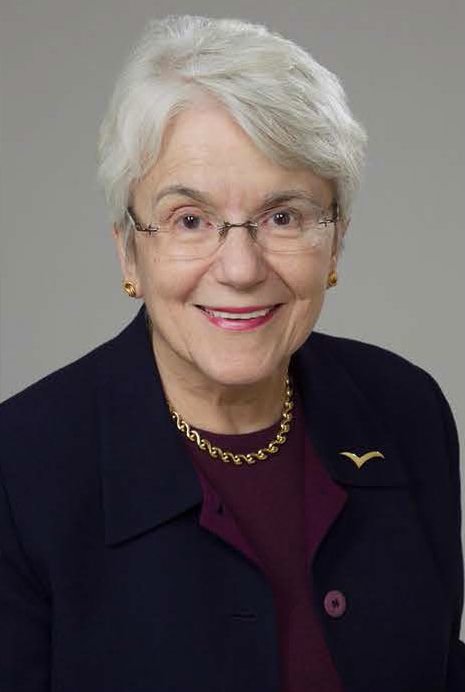 Obituary of Frances A. Gautieri Brown
Frances Ann Gautieri Brown passed away Wednesday, February 10, 2021 at Greenwich Hospital in Greenwich, CT at the age of 80. She was born March 2, 1940 to Dr. Michael and Angelina Abate Gautieri in Batavia, New York. An ardent proponent of public service, Fran had a long and distinguished career in social work. She made an indelible mark on the lives of people throughout New York City.
Fran graduated from Sacred Heart Academy in Buffalo, NY in 1957. She went on to earn a Bachelor of Arts degree from Marquette University in 1961 and a Master of Science degree from Columbia University School of Social Work in 1967. She began her career as a social worker in New York City at Harlem Hospital Center where she worked for several years until moving on to Fordham Hospital as the Coordinator for the Consultation and Education Program within the Department of Psychiatry. In 1977 Fran began working at Bellevue Hospital Center as a supervisor. She moved up to Associate Director and then Deputy Director before being appointed as Director of the Social Work Department in 1989, a position she held until 2000. Fran then moved to New York Presbyterian Hospital/Columbia University Medical Center as Director of Social Work.
Following her retirement in 2005, Fran continued to use her considerable knowledge for the benefit of others by remaining involved in organizations such as Bellevue Day Care Center, Inc., National Association of Social Workers (New York City Chapter), and Society for Social Work Leadership in Health Care (Metropolitan New York Chapter) to list a few.
During the course of her forty-year career, Fran contributed to professional articles and presented at academic conferences such as her poster presentation 100 Years of Social Work in New York City Hospitals: Parallels and Challenges; Preserving Core Values in a Changing Environment at the Society for Social Work Leadership in Health Care annual meeting, 2005. She also conducted many workshops and presentations at hospitals and other professional venues in the New York City area on The History of Social Work in Health Care; Social Work in Hospitals: Past, Present, and Future; Interdisciplinary Case Management Across the Continuum of Care; and related topics. In 2014, Fran was recognized and honored for her decades of contributions with a Lifetime Achievement Award from the National Association of Social Workers.
Fran was predeceased by her parents (1953), her brother Michael (1986), and her loving husband of 35 years, Gene A. Brown (2011) with whom she shared a passion for helping others and for travel. She attended Our Lady of Perpetual Help-St. Catharine Parish in Pelham, NY. Survivors include sister-in-law Barbara Gautieri; brother-in-law Johnnie Brown; nieces and nephews Deirdre Gautieri, Gabrielle Gautieri, Ricky Brown, Debra Brown, Janet Johnson, and Dona Morgan; several grandnieces and grandnephews; lifelong friend and cousin Marylyn Giacinto; and many other dear relatives and friends.
In recognition of the ongoing pandemic, the family will not be holding a public memorial at this time. Instead, there will be a private, graveside service for the family at Woodlawn Cemetery in Bronx, New York. At a future time, the family will hold a church memorial at Our Lady of Perpetual Help-St. Catharine Parish in Pelham, NY to honor Fran's life. Mourners are invited to consider donations in Fran's name to the Southern Poverty Law Center (https://donate.splcenter.org/).
A Memorial Tree was planted for Frances
We are deeply sorry for your loss ~ the staff at Joseph F. Nardone Funeral Home