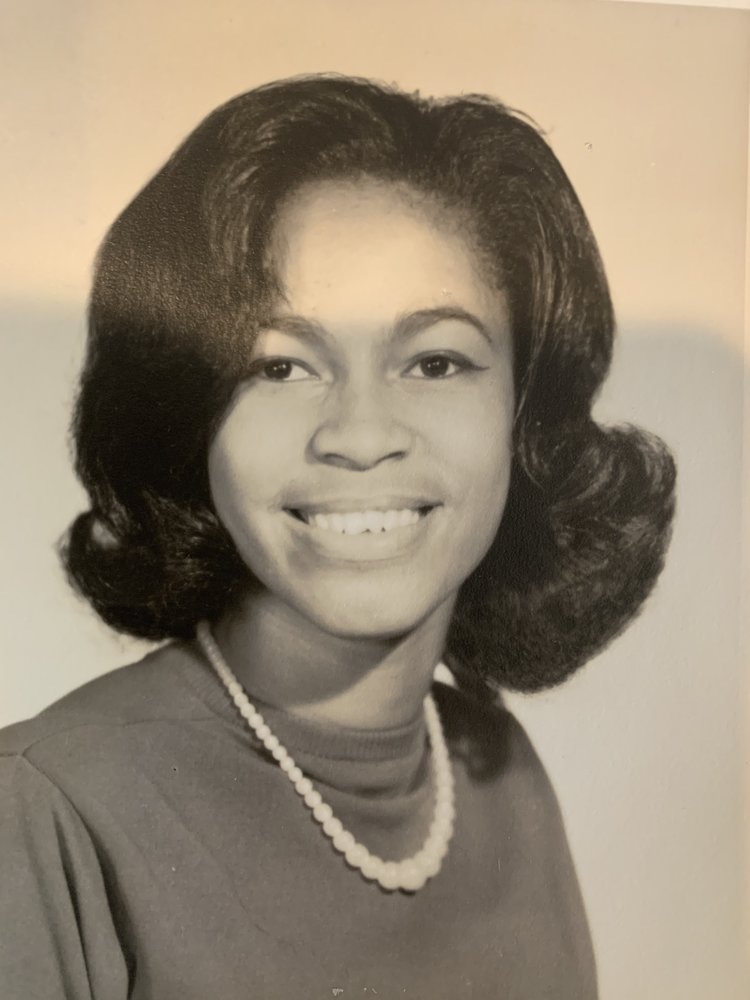 Share Your Memory of
Avrile


Obituary of Avrile Annette Camberlain
Avrile Annette Camberlain passed away on the morning of Easter Sunday, April 4, 2021, at New York-Presbyterian Lawrence Hospital in Bronxville, NY. Over the course of the last year, Avrile bravely struggled to regain strength in an ailing and weakening body and heart which could no longer support her strong spirit for life. We prayed for her recovery as did so many of you who had been informed of her condition, and those prayers were answered when she briefly recovered some of her abilities in March 2021. During this precious time, we were able to tell her how much we loved and cherished her.
Avrile was born on April 15, 1948, in Lexington, Virginia in the county of Rockbridge. She was the middle child of William Mckinley Jordan and Dorothy Mildred Jordan. Avrile was preceded in death by her loving father, William. Avrile predeceases her mother, Dorothy, and is survived by her older sister, Cheryl M. Jordan, her younger brother Bruce M. Jordan, and her daughter, Ingrid J. Nkongho. She also leaves behind two beloved grandchildren, Lydia and Jordan.
Avrile's remarkable and full life began as a toddler raised by her maternal grandparents in Virginia until the age of three whereafter she rejoined her family in Syracuse, NY. In the ensuing years from elementary and high school, her many talents blossomed revealing a diverse range of academic and artistic abilities. During this time, she developed strong musical skills in cello, guitar, piano, and voice, which she carried with her during her entire lifetime. Upon her graduation from Spring Valley Senior High School, in Spring Valley, NY, Avrile attended and received degrees from Rockland Community College (Associates Degree), the Universidad Católica de Puerto Rico, in Ponce, Puerto Rico (BA, Spanish), and Rutgers University (MA, Library Science). Avrile lived and worked abroad after graduate school including in Antwerp, Belgium. Avrile's daughter, Ingrid, was born shortly after this time, and Avrile returned to the United States to continue her career in Library Science. After working in the Martin Luther King Jr. Memorial Library in Washington, DC, she eventually accepted a position as a children's librarian at the Finkelstein Memorial Library in her hometown of Spring Valley, NY from where she subsequently retired after 23 years of service.
Avrile maintained her love of music and performing arts and performed regularly at various venues throughout her entire lifetime, and published original works of her own as well. Avrile's gentle and kind heart was evident to all who had the good fortune of meeting her, and her generosity extended to many charitable acts, including supporting the needs of children around the world through World Vision, and a strong love for animals through her support of the ASPCA.
We bid a peaceful farewell to our beautiful daughter and sister, loving, dedicated and incomparable mother and grandmother, and wonderful, kind, and true friend, Avrile. Avrile was a deeply spiritual soul, and her gentle footsteps in this world will be terribly missed.
A private service for her immediate family will be held on Tuesday, April 13th, 2021 with online viewing of the ceremony available for loved ones and friends.
Following the service, Avrile will be laid to rest in a private ceremony at the Rose Hills Memorial Park in Putnam Valley, NY.
Memorial flowers may be sent to the Joseph F. Nardone Funeral Home, 414 Washington Street, Peekskill, NY 10566.
You may also consider making a charitable donation to one of Avrile's two charities: World Vision or the ASPCA.
A Memorial Tree was planted for Avrile
We are deeply sorry for your loss ~ the staff at Joseph F. Nardone Funeral Home