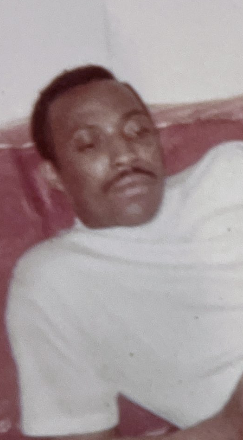 Share Your Memory of
Shedrick


Obituary of Shedrick Washington
On January 11, 2022 Shedrick Washington entered a peaceful rest into the arms of his Lord and Savior at the Montrose Veterans Home in Montrose, New York. Shedrick Washington was born August 26, 1937 to the late Edward and Teeroatha Washington in Blackville, South Carolina. He was the second oldest of 5 Children, the Late Edward Washington Jr., Ida Vaden, Prazel Wright, and Milton Washington.
Shedrick Washington attended Seward Park High School in Manhattan, NY and enlisted into the U.S. Marine Corps straight thereafter on January 31, 1959. He was a Machine Gunner and served for 4 years until his Honorable discharge on January 30, 1962.
He married the Love of His life Elizabeth Rodriguez on November 28, 1984. Through this union they had a combined family of 7 children. Melody Washington, Beverley Williams, Rick Washington, Andre, Angel Cortijo, Raquib Washington, and Marijia Washington.
Shedrick Loved God, Family, watching sports, and playing his Records! Shedrick was a music Connoisseur and he passed down his Love for Music to ALL his children!! When it came down to sports, you better roll your sleeves up for a Great debate!! He loved Boxing and playing Baseball. Constantly, sharing a conversation with his son Raquib Washington. He inspired his Grandson Sincere Golden to pursue a career in sports media. He was a Ladies man and a Gentleman at all times.
He was a Great Father to All his Children and enjoyed dancing and being with friends and family. Shedrick was a Mason, who also practiced Islam and Christianity. He loved God and was ALWAYS seeking to further his knowledge of God and deepen his connection with the Most-high. Shedrick read the Daily News and Bible every day! You would catch him with either or any Given day. Even though he called the Newspaper trash and said he would stop buying it, he continued to read it every day until he couldn't, to stay up to date with what was going on in the world.
He worked at The USPS Knickerbocker Station in NYC for over 45 years. He retired August 5, 2005 and reunited with the love of his life, Elizabeth Washington in Peekskill, NY where he lived and continued to support his family and raise his Grand Children, Sincere Golden and Princess Golden. He was a walking Beacon of Light and filled with Pure Love.
He leaves to carry on all his hopes and dreams, His Wife, Elizabeth Washington, His 7 Children, Melody Washington, Beverley Williams, Rick Washington, Andre, Angel Cortijo, Raquib Washington, and Marijia Washington. His 13 Grandkids, William Bradford, Leilani Woods, Harmony Robison, Tenika Francis, Tierra Washington, Antwoine Willliams, Eden Bantum, Rokxel Washington, Sincere Golden, Deiani Washington, Demetri Washington, Rickayla Washington, and Princess Golden. His 16 Great-Grand Kids and 3 Great-Great Grandchildren! Also, a host of Nieces, Nephews, Cousins, In-laws, Relatives and extended family.
Visitation will be held on Wednesday, January 19, 2022 from 9:00 am to 11:00 am at Joseph F. Nardone Funeral Home, 414 Washington Street, Peekskill, NY.
Celebration of Life Service will be held during visitation from 9:30 am to 10:30 am.
Military Honors and Private Interment to take place at Calverton National Cemetery.
To send flowers to the family or plant a tree in memory of Shedrick Washington, please visit Tribute Store
Visitation
9:00 am - 11:00 am
Wednesday, January 19, 2022
Joseph F. Nardone Funeral Home
414 Washington Street
Peekskill, New York, United States
(914) 737-1363
Celebration of Life Service
9:30 am - 10:30 am
Wednesday, January 19, 2022
Joseph F. Nardone Funeral Home
414 Washington Street
Peekskill, New York, United States
(914) 737-1363