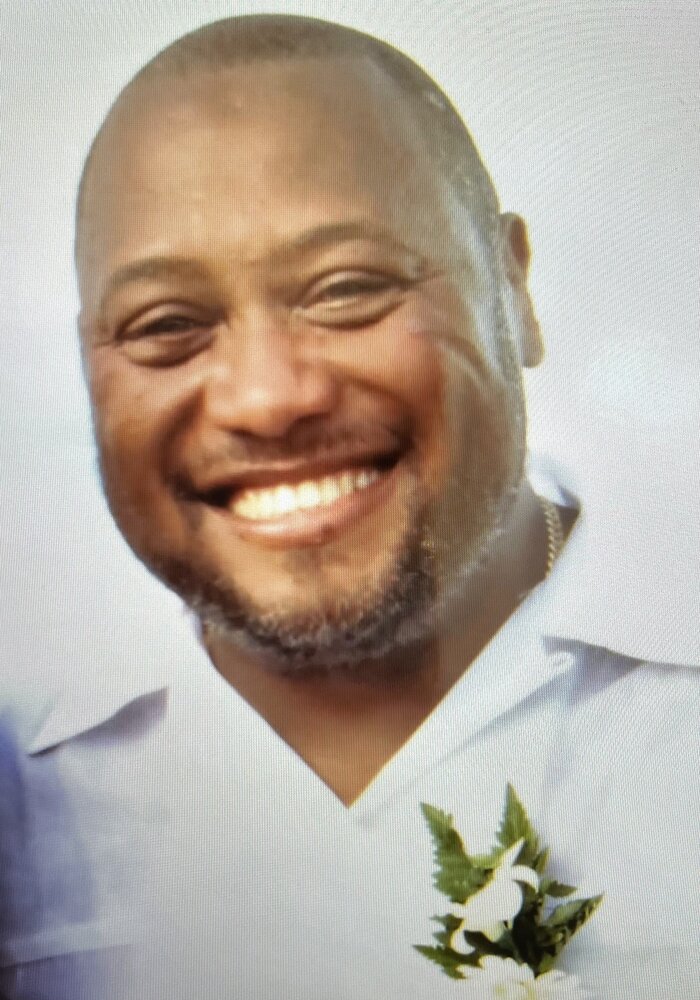 Share Your Memory of
Victor


Obituary of Victor Cornell Lyons
Victor Cornell Lyons I departed this life on March 6th, 2022 at the age of 64 in his home amongst his most prized possession -his family. Victor fought his battle with stage 4 metastatic prostate cancer with courage and tenacity for 9 years. Despite his pain and proclaimed life expectancy he beat all the odds and cherished his life to the fullest.
Born June 30, 1957 in the Bronx, NY to Algloria Florenze and Cornell Lyons, Victor came into this world with his notorious bright eyes and loving smile. After attending Dewitt Clinton High School, Victor joined the army in 1977-1982 to find his direction in life. When he returned home to the Bronx, he entered the ambulette business at Knolles Ambulette Company as a driver, then transitioned to Safeguard Ambulette where he honed his administrative skills as a manager. During this time he decided that he did not want to work for anyone and that he could run his own ambulette business.
Determined, Victor became an O-Jay driver to save up his money. With his innovation and burning desire to be an entrepreneur, he created First Alert Ambulette in 1989 along with his wife, Rhonda. He took the ambulette industry by storm but with a much different approach; he wanted to create a more luxury experience for his clientele. Victor was the first to incorporate GPS in his vans and was well known for being meticulous with time. First Alert was not only his pride and joy, but one of the top requested ambulette services in the Bronx. He took pride in being a business man, but it was being able to provide a life many dreamed of for his family that he cherished most.
For many years he was known as "Mr. Vic" and his life seemed to revolve around work, but anyone that knew him, knew he had a huge heart. After running First Alert for over 25 years successfully, Victor decided to sell First Alert and created DIY Auto. Because he was not one to settle for the typical retirement, he used his creativity and innovative skills to create a business that allowed him to finally focus on his health and enjoy his time with his family and friends.
Victor was the life of party. He loved music, working out, playing games, gardening and making sure everyone was enjoying themselves. He was an exemplary man that many looked up to. He shown everyone that hard work does pay off and that you will have to make sacrifices for the greater good. He was not one to dwell on what may be troubling him and was often the go-to person to uplift your spirits. He was a devoted husband, father, son, brother, uncle, cousin, neighbor, mentor and friend.
Victor is preceded in death by his father, Cornell Lyons as well as a host of aunts and uncles.
Victor leaves to cherish his memories with his wife, Rhonda; children Victor II, Chaz, Kamel and Chynna, his mother, Algloria, three sisters, Debbie, Iris and Bernadette, brother Mirk, his grandchildren, Jordan, Victor III, Marcus, Drew, Mia and Chaz Marie. And a host of cousins, friends and extended family.
Visitation will be held on Saturday, March 12, 2022, from 12:00 pm to 3:00 pm at Joseph F. Nardone Funeral Home, 414 Washington Street, Peekskill, NY.
Celebration of Life Service will be held on Saturday, March 12, 2022, at 3:00 pm at Joseph F. Nardone Funeral Home, 414 Washington Street, Peekskill, NY.
Private Cremation to follow.
To send flowers to the family or plant a tree in memory of Victor Lyons, please visit Tribute Store
Visitation
12:00 pm - 3:00 pm
Saturday, March 12, 2022
Joseph F. Nardone Funeral Home
414 Washington Street
Peekskill, New York, United States
(914) 737-1363
Celebration of Life Service
3:00 pm - 4:00 pm
Saturday, March 12, 2022
Joseph F. Nardone Funeral Home
414 Washington Street
Peekskill, New York, United States
(914) 737-1363