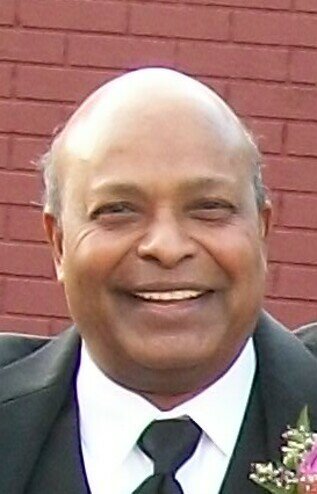 Share Your Memory of
Domingos


Obituary of Domingos Xavier Guiao
Domingos Xavier Guiao entered into eternal rest on Friday, March 25, 2022, He was 83 years of age.
Domingos was born on January 21, 1939, in Goa, India. He emigrated from India to the United States in 1972 and began working at St. Mary's convent in Peekskill as a chef. He went on to marry his adoring wife Bertha on February 6, 1977. He established himself and was able to start a loving family and have 3 children. Diane, Dazel and Delwin. He worked at Hudson Valley Hospital for over 33 years prior to his retirement.
He was always hard-working, generous, loving, and most of all genuine. He always maintained a positive outlook on life and was always there for his friends and family.
He is survived by his wife Bertha Guiao, his children Diane (Guiao) Bucolo, her husband Michael Bucolo, Dazel Guiao, Delwin Guiao, and his wife Tabita Guiao. His three grandchildren Mikayla, Aiden, and Jude. He will be remembered as a beloved husband, father, and grandfather.
He will be missed dearly by all who knew him. His love for cooking, hospitality, spending time with his family, and going on vacation will be greatly missed. We will always remember his amazing smile and his willingness to live life to the fullest.
Visitation will be held at Joseph F. Nardone Funeral Home, 414 Washington Street, Peekskill, NY on Wednesday, March 30, 2022, from 2:00 pm to 4:00 pm and 6:00 pm to 9:00 pm.
Funeral mass will be held at the Church of the Assumption on Thursday, March 31, 2022, at 10:00 am.
Interment to follow at Assumption Cemetery.
In lieu of flowers donations in Domingos memory can be made to Friends of Norwest, P.O. Box 420, Crugers, NY 10521,(914) 737-4797
To send flowers to the family or plant a tree in memory of Domingos Guiao, please visit Tribute Store