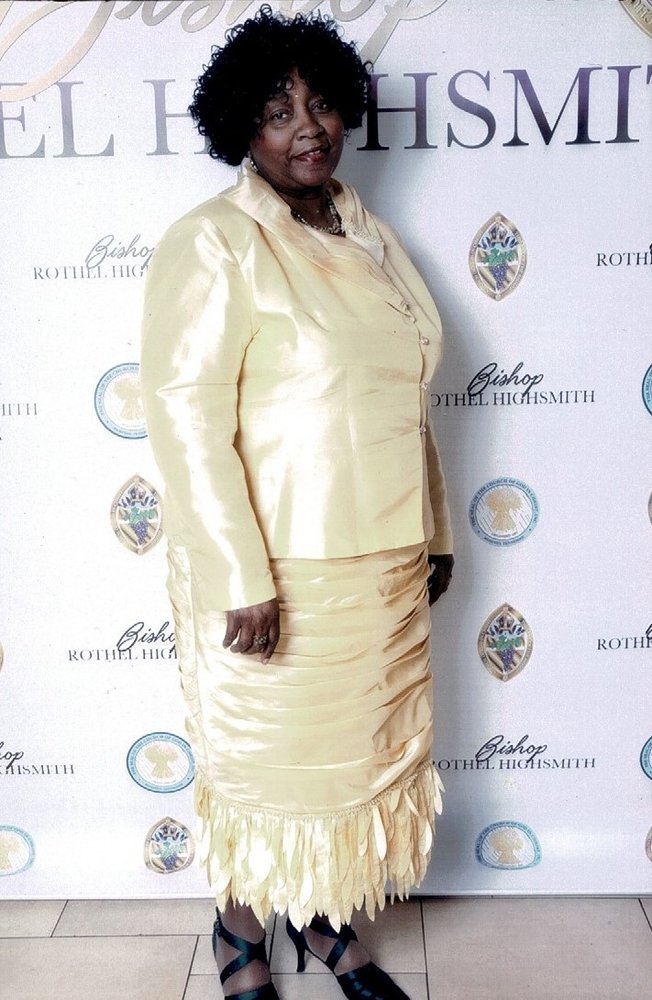 Share Your Memory of
Myrtis


Obituary of Myrtis D Williams-Hamilton
Myrtis Williams-Hamilton was born Myrtis Delores Jones on July 28, 1952, in Queens, New York, to the late Robert L. Jones and Pearl Dobey Jones.
Myrtis attended Jamaica High School and graduated in 1969. She later attended Hunter College where her focus was Sociology. She worked as a Case Manager from 1986 until July 2019, when she fell ill. She was employed by the Hedgewood Assisting Living Facility, where the owners, Harry and Gail Gurevich were not only her employers but became like family to her.
Myrtis was married at an early age to Norwood Williams Sr. and although they divorced, they remained close friends until her death. This union produced two children, Norwood Jr. and Lenwood Williams, and one grandchild, Precious Williams who passed away in June 1992.
Later in life, she fell in love and married Roger Hamilton who preceded her in death. Roger, the unofficial Mayor of Peekskill, and Myrtis were both integral members of the community. Every year the town of Peekskill looked forward to their holiday show that not only provided great entertainment but every child left there feeling special. They both dedicated hours of their time obtaining and personally wrapping hundreds of gifts every year to give to the children of the community. They were indeed, two beautiful souls.
Myrtis had a passion for singing. She called it a hobby but she sang in a band, gospel plays, and in church. Her beautiful voice will be missed.
Myrtis was a faithful child of God. Whenever she moved, her priority was to find a church to call home. She was a member of the Apostolic Temple in Queens, NY until she left New York City. When she moved to Beacon, NY, she called Faith Temple her church home. And upon moving to Montrose, NY, she was a faithful member of Christ Community Church, Peekskill, NY where she remained until her passing.
Myrtis was preceded in death by her father Robert, mother Pearl, and her only sibling, Johnny Jones. Her husband Roger preceded her in death as well. She is survived by her sons, Norwood Jr. and Lenwood, special cousins James Dobey (Delores) and Milicent Punnett (Chad), daughters Shai Hamilton, Elizabeth Hamilton, grandchildren Leilani and Mekai, special cousin Dawny Barnwell, devoted friends Patricia Wallace and Pauline Gilchrist and a host of family and friends who loved her.
Link for Service Livestream: Service Livestream
Please follow the link to view Myrtis' Interment Ceremony: Myrtis D. Williams-Hamilton Interment Ceremony
To send flowers to the family or plant a tree in memory of Myrtis Williams-Hamilton, please visit Tribute Store
Visitation
10:00 am - 11:00 am
Friday, June 19, 2020
Christ Community Church
1607 Main Street
Peekskil, New York, United States
(914) 402-5253
Link for Service Livestream: https://youtu.be/l62BOAx8ceo
Going Home Celebration
11:30 am - 12:30 pm
Friday, June 19, 2020
Christ Community Church
1607 Main Street
Peekskil, New York, United States
(914) 402-5253
Link for Service Livestream: https://youtu.be/l62BOAx8ceo
Interment
1:30 pm - 2:00 pm
Friday, June 19, 2020
Rose Hills Memorial Park Cemetery
101 Mill Street
Putnam Valley, New York, United States
(845) 528-3516