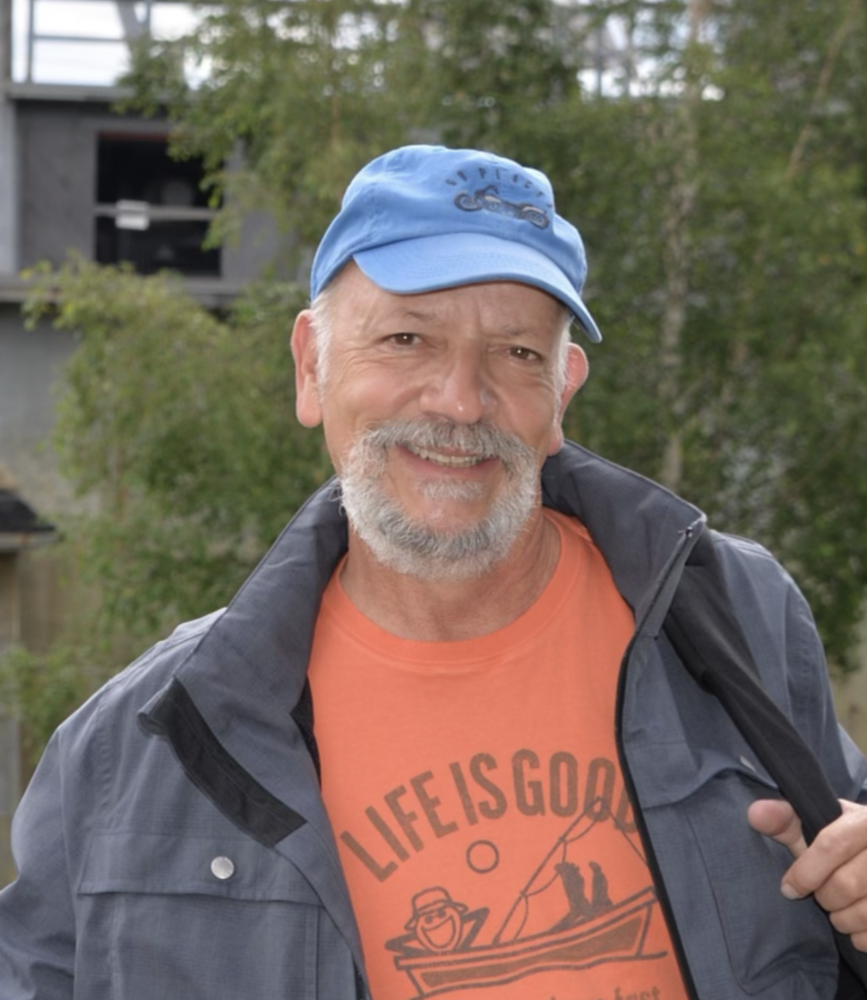 Share Your Memory of
Gary


Obituary of Gary P. Novak
How do you describe the life of an extraordinary man? Perhaps it is through his own words, jotted down in a notepad he kept through the years: "Ask yourself when was the last time you helped somebody? If you can't answer that question, you're not living your life right."
Gary lived his life right. He was legendary for making lifelong friends from strangers he helped along the way. As a telephone lineman, he would arrive at someone's home to repair a phone line and end up returning on his own time to mow a lawn or fix a boiler. Like the elderly couple whose line he worked on one snowy afternoon and then returned after work to shovel out their driveway. And not just that one time, but after every snowstorm that winter and every winter after that. They became, like so many others, strangers in need who joined the legion of friends who knew his kindness. After retiring he volunteered at the hospital every Tuesday, spending time with seriously ill children to provide some respite for their parents. Thank you drawings from those children line a wall at home.
As Jackson, his grandson, said, "It was never about him. He would drop whatever he was doing for however long he was needed. He just wanted other people to be happy and have a good time."
How do you describe the life of an extraordinary man? Perhaps it is through how he treated others. Gary treated everyone equally, without judgment. Whether it was the teen living at a home for troubled kids that he met on a road trip, or his own nieces and nephews. Anyone who entered his house quickly felt like they'd known him forever, he made sure no one ever felt left out. You could arrive hours late to a party and he'd start up the grill again just for you. If you knew Gary, sooner or later you would be the one receiving his help; like his sisters-in-law, Ellen and Pat, the Easter Sunday he spent helping them build a deck on their house. Or the aging or sick friends he would make the rounds to visit, keeping company, taking them out for a drive, consistently over weeks and months.
How do you describe the life of an extraordinary man? Perhaps it is by what he valued. Gary valued service to his country. He and his best friend, John Lockhart, joined the army as 18-year-olds. Gary went off to Korea, John to Vietnam, where he was killed in combat. Gary remembered and honored John's service throughout his life, teaching his children to never forget the sacrifice John and others made for their country. Gary didn't just talk about honoring those who served; becoming one of the Patriot Guard Riders, motorcyclists who safeguarded families of fallen soldiers at military funerals.
And Gary valued character. He taught his children that you are only as good as your word. Though not a religious man, he was a man of deep faith. He didn't attend church; "being in the woods is my church" he would always say, "That's where I pray".

How do you describe the life of an extraordinary man? Perhaps in what he loved. He was an avid runner, ran the Marine Corp Marathon and countless local races. He loved fishing and hunting, though it really wasn't about the sport; it was about the camaraderie and sharing his love of the outdoors, about sitting by the truck at the end of the day drinking beer, talking and laughing with friends. It was about passing on that tradition to a 4th generation of Novaks; from trekking the woods with his Dad to trekking the woods with his kids and most recently, with his grandson.
But what he loved more than anything, was his family. First of all, his wife, Sue. After 43 years of marriage, he still insisted on a bench seat in his truck so Sue and he could sit shoulder to shoulder. Their delight in each other never faded. She will tell you that there was never a day, no matter what came to pass, that he did not make her laugh.
His other great love, and what he was most proud of, were his children; Amy, Gary Jr, and Joe, and his grandson Jackson. They have so many stories to share. The hours they spent walking in the woods or fishing in winter or spring. They will tell you about what he taught them: to look out for others, to be honest, and trustworthy. Not to take money for mowing the lawn to help out an elderly neighbor, that when you finished snow blowing your own driveway you checked to see if neighbors needed help with theirs. How to use a bamboo pole with a piece of cloth tied to the end to catch giant frogs up at the pond. They will tell you about how he taught each, in turn, to drive a stick by sitting them behind the wheel and saying, ok we're going to the supermarket, put it in first gear and let's go and then fall asleep as they bumped their way down the road. His grandson will tell you that he taught him "well, like everything!" They will tell you how they would find tiny photos of his face taped with messages on little sticky notes in unexpected places. They will tell you of the practical jokes, the humor embedded in everything. How he left a case of cheap beer out in plain sight when they were teens while hidden from them just underneath was the good stuff. Passing the cemetery one day he noticed Gary Jr holding his breath. When asked why Gary Jr told him you always had to hold your breath until you got past a cemetery. Gary looked at him, grinned, pulled over, and parked the car.
No one can think of Gary without thinking of that grin and the laugh that accompanied it. He gifted us with that laugh often.
How do you describe the life of an extraordinary man? Perhaps in what he leaves behind with all of us who had the extraordinary gift of being a part of his life – the love he acted out in a million ordinary moments, stories that will keep us laughing forever, and inspiration that we too can be a better person.
Gary Novak was born on June 23, 1951. He graduated from Lakeland High School and then joined the United States Army, serving his country from September 1970 to March 1972. Gary is survived by his wife Susan, children Amy Sue Novak and her significant other Andrew Murdock; son Gary Novak Jr and his wife Emily Novak, son Joseph Novak and his wife Hope Novak, his grandson, Jackson Novak; his brothers Leonard Novak and Rich Novak; and numerous nieces and nephews.
Everyone who knew Gary has a story to tell. Sue and Amy, Gary Jr, and Joe ask you to share yours here.
In Lieu of flowers donations in Gary's name can be made to Children's Tumor Foundation (Neurofibromas) or Lewy Body Dementia Association
Visitation will be held at Joseph F. Nardone Funeral Home on Monday, February 8, 2021, from 10:00 am to 2:00 pm.
Military Honors Ceremony on Monday, February 8, 2021, from 2:10 pm to 2:15 pm at Hillside Cemetery
Interment to take place at Hillside Cemetery on Monday, February 8, 2021, from 2:15 pm to 2:45 pm.
Visitation
10:00 am - 2:00 pm
Monday, February 8, 2021
Joseph F. Nardone Funeral Home
414 Washington Street
Peekskill, New York, United States
(914) 737-1363
Military Honors
2:10 pm - 2:15 pm
Monday, February 8, 2021
Hillside Cemetery
1033 Oregon Road
Cortlandt Manor, New York, United States
(914) 737-2929
Interment
2:15 pm - 2:45 pm
Monday, February 8, 2021
Hillside Cemetery
1033 Oregon Road
Cortlandt Manor, New York, United States
(914) 737-2929