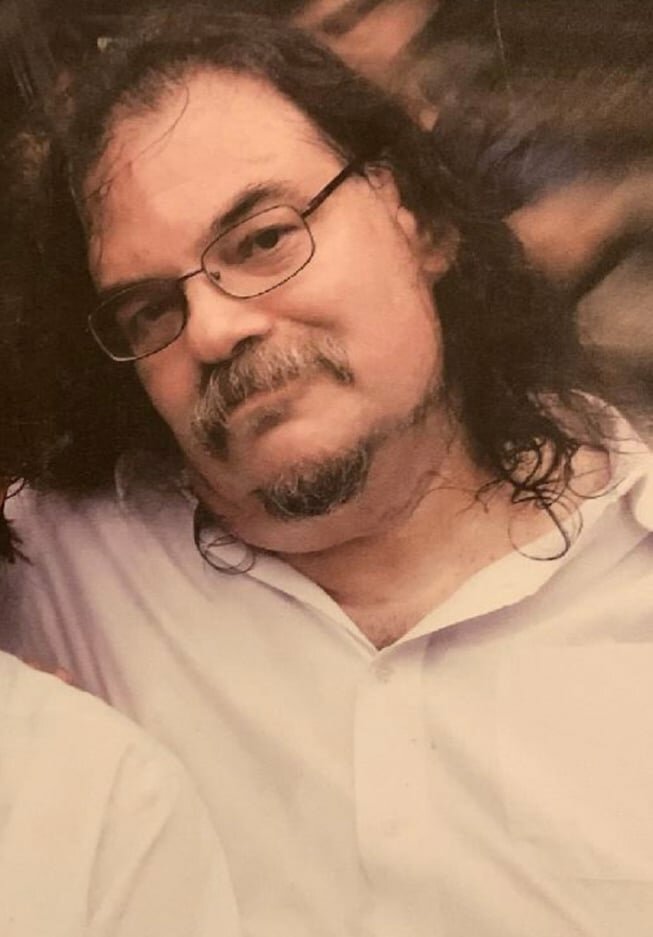 Share Your Memory of
Alan


Obituary of Alan Winderbaum
Alan Winderbaum passed away on the morning of Wednesday, October 6, 2021 at the age of 64.
Born in Brooklyn, New York on December 2, 1956 to Harold and Ossie Winderbaum, Alan was the oldest of his siblings. He graduated from Canarsie High School in 1974, before earning his bachelor's degree in Television & Film from Brooklyn College in 1978. There, he fell in love with his wife of 36 years, Lolly Yacker-Winderbaum. Alan and Lolly moved to Peekskill, New York in 1987, where they lived together until his passing. They started their family in 2000 when they adopted their son, Harrison Stasik Winderbaum.
Alan was an accomplished post-production editor, working in New York City for many years with high-profile figures in the industry, including Ron Howard, Woody Allen, and Miramax Films, among others. His decades-long resume is extensive, but some of his most well-known projects included television series' such as Sex in the City, trailers for Superman (1978) and The Terminator (1984), a Super Bowl commercial in the early 2000s, and even working with the United Nations.
Alan was an honorable man who took great pride in the promise that he would always give people his honest opinion. He had a staunch sense for right and wrong. He was an avid reader, a lifetime student of history, and someone who had a strong passion for storytelling in all its forms. He loved the stories told by history. Not only on the grand, international scale, but the history in our own backyards. Alan was the type of person who could tell you an interesting fact about any building you drove past in Peekskill, and would often joke that his head was "filled with useless information."
Alan's favorite things in the world were the simple things: a cup of coffee and good conversations with the people he cared about. He loved to write, tell stories to his family, and watch classic films. After the passing of his parents and other elder members of the family, Alan felt a responsibility to ensure nobody forgot the importance of being there for one another. He spent time every Sunday calling members of the family to ask how they were doing, how his nieces and nephews were progressing in life, and generally making sure that he kept in touch.
Alan was a man who knew what was important in life; he knew the importance of letting people know how much he cared. He made sure to document everything he could, frequently using his professional editing talents to put together videos from bar mitzvah's, holiday parties, and any other family events. He made sure the big moments would never be lost through time. Alan was also eager to use his talents to document the art of others, including that of his wife and her numerous theatrical productions. Alongside these convictions, Alan was equally someone who knew not to take life too seriously. He is remembered fondly for his witty, goofy, lovable sense of humor that was as unique as his morals were strong.
Alan is survived by beloved wife Lolly Yacker-Winderbaum, and his devoted son, Stasik Winderbaum. He is also survived by his loving siblings: Scott Winderbaum, Judy Rubin & her husband Ken Rubin, Elisa Esposito & her husband Chis Esposito, and Evan Winderbaum & his wife Monica Winderbaum. He also leaves behind several beloved nieces and nephews: Aaron and Jillian Winderbaum, Mallory and Nicole Rubin, Zachary, Rachel, and Sophia Esposito, and Shea and Shirel Powers. He will also be dearly missed by family members Zodie Powers, Fawn Yacker and Barbara Wood, Serena and Mike Brewer, Ned and Patsy Quin, Ada Campbell, and many other extended family members.
"The best part of life is waking up on the right side of the dirt every morning; it's having good people to share it with."
-Alan Winderbaum
Visitation will be held on Sunday, October 10, 2021 from 9:00 AM to 11:00 PM at Joseph F. Nardone Funeral Home, 414 Washington Street, Peekskill, NY.
Service of Recollection will be held during visitation hours beginning at 10:00 AM.
Interment will be held at 11:30 AM at King David Memorial Gardens Cemetery, 101 Mill Street, Putnam Valley, NY.
Shiva at Lolly's house
404 Smith Street
Peekskill, NY 10566
Sunday, October 10 at 5:00 PM to 8:00 PM
Monday, October 11 from 12:00 PM to 4:00 PM and 6:00 PM to 9:00 PM
Tuesday, October 12 from 12:00 PM to 4:00 PM and 6:00 PM to 9:00 PM
Wednesday, October 13 from 11:00 AM to 1:00 PM
Thursday, October 14 from 12:00 PM to 2:00 PM and 7:00 PM to 9:00 PM
Friday, October 15 from 11:00 AM to 12:00 PM
Visitation
9:00 am - 11:00 am
Sunday, October 10, 2021
Joseph F. Nardone Funeral Home
414 Washington Street
Peekskill, New York, United States
(914) 737-1363
Service of Recollection
10:00 am - 11:00 am
Sunday, October 10, 2021
Joseph F. Nardone Funeral Home
414 Washington Street
Peekskill, New York, United States
(914) 737-1363
Interment
11:30 am - 12:00 pm
Sunday, October 10, 2021
King David Memorial Gardens Cemetery
101 Mill Street
Putnam Valley, New York, United States